Vinitech-Sifel Virtual 2020 Trade show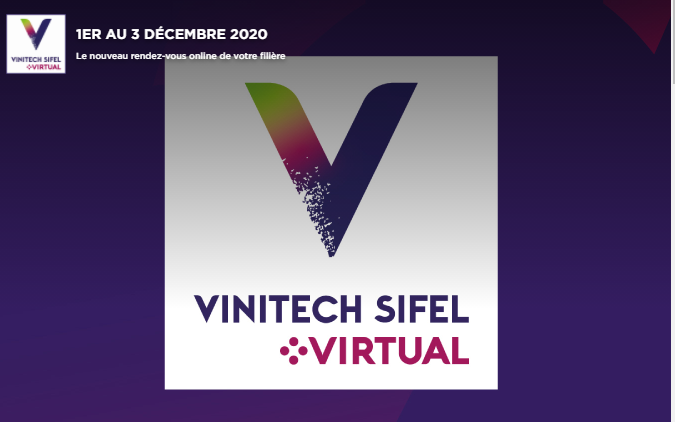 Vinitech-Sifel Virtual 2020 Trade show #VinitechSifel
Like Vinitech-Sifel, this international event will offer a complete programme with innovation & agro-ecology as a common thread.
The virtual platform of Vinitech-Sifel offers you the opportunity to network online.
The opportunity to develop your network with professionals from your sector and around the world… in two clicks!
You identified an interesting contact?
Offer her/him a one-to-one live appointment to move forward on your purchase project or simply take info.
15 days to set up your meetings
Register online directly via the event website. You will have 15 days to prepare your participation from November 16 by accessing the virtual platform, to fill in your profile and your appointment requests.
The event lasts 3 days online.
Meet itk!
– Access to the itk pavilion, add us to your bookmarks, contact us in 1 click,
– Add our VINTEL service to your bookmarks
– Set up a virtual meeting for us to exchange video-conferencing,
Dashboard
– Access your schedule summarizing all your appointments & registrations
– Access all live & replay sessions (conferences, scientific symposia, round tables, demos, pitches)
– Access networking for business meetings
– Export a list of your bookmarked products
Register for the event https://www.vinitech-sifel.com/