The only tool that makes it easier to manage vine stress. Vineyard managers can now
tailor irrigation decisions to the unique growing conditions in each block and for each
major plant growth stage.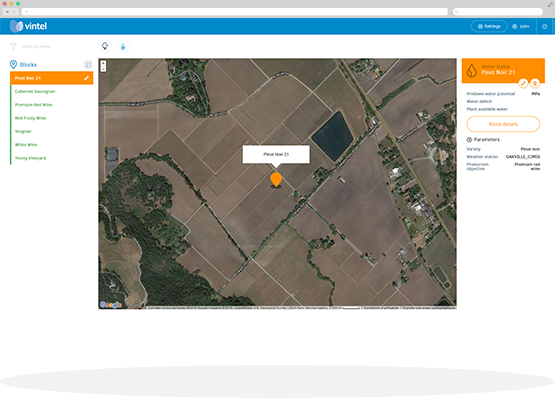 ---
Watch
daily simulations of vine
water status
Anticipate
irrigation requirements
for the next week of your field
Calibrate
Vintel readings for confident decision making
Optimize
irrigation strategy at each major growth stage
---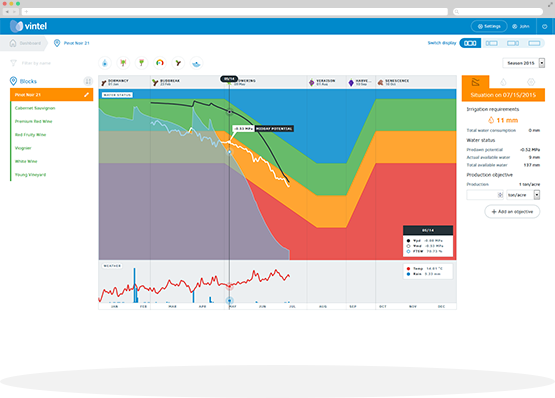 ---
Simplify
setup with minimal data entry
Scale
to all vineyard blocks at low cost
"… their model promises to produce meaningful indications of water
status during the growing season… to improve our water management capabilities and at a lower cost."
Mark Greenspan, Ph.D., CCA, CPAg
Advanced Viticulture
"This program closely tracks the overall irrigation needs of the vines. This could be very valuable for consultants, winery technical personnel and individual growers."
Martin Mochizuki
Mochizuki and Associates
---
Vintel is co-financed by the European Union. Europe is involving in Languedoc-Roussillon with the European Regional Development Fund.