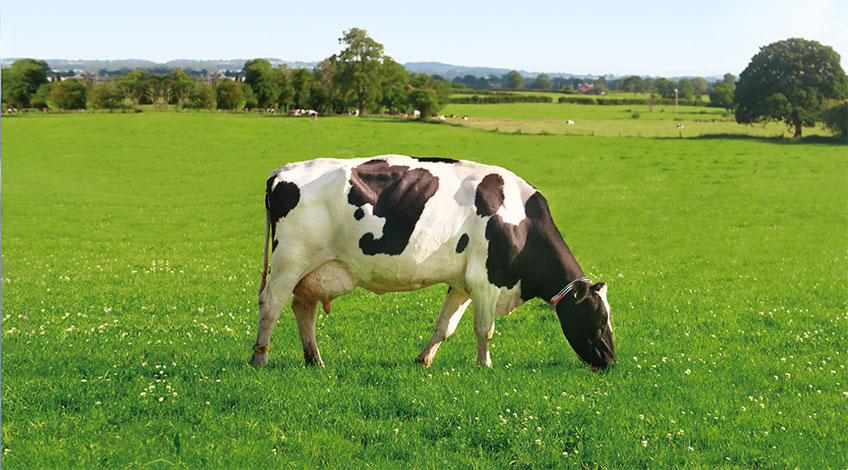 Tribune
itk is associated, through the voice of its Director of Research and Innovation Philippe Stoop, with an op-ed published in Le Monde in favor of a scientific approach to agricultural progress.
Rejecting advances in science will set our agricultural activities on a regressive path.
The future of our agriculture has become a subject of passionate debate. Who does not have an opinion on the transformations needed for our agriculture to meet society's new aspirations? But perhaps what divides our fellow citizens the most is the perception of the role of science in these transformations. As with human beings, crops and farm animals are inevitably the target of new diseases, new interactions with the environment that are difficult to anticipate. Very often the remedies of yesteryear are not sufficient to solve these new problems. The status quo is impotent and innovation is unavoidable. This need for change in our agriculture is exacerbated in the context of climate change that is disrupting the ecosystem (e.g. more frequent and intense droughts and floods) and the ecology of crop pests (e.g. insect expansion stimulated by higher temperatures).
Fears that encourage renunciations of progress
But the technological advances that our agriculture needs to transform itself are fuelling new fears. This is the case, for example, with the release of chemicals, which are necessary to protect crops in the absence of other alternatives. Another example is the aversion of part of society to productive agriculture, which is blocking research on biotechnologies when the aim is to improve plants so that they become "greener", i.e. resistant to pests or diseases, in order to limit the use of phytosanitary products. One reason for this rejection is hostility towards what is perceived as the collusion of science with industry. Faced with the difficulties of apprehending increasing scientific complexity, the decisions of our governments are all too often taken on the basis of the state of opinion according to essentially subjective criteria which, under the guise of the precautionary principle, lead to the renunciation of effective and safe technologies. Rejecting new technologies and scientific progress will inevitably set our agricultural activities on the road to decline.
Science is indispensable for developing sustainable innovations
Advances in science and technology have undeniably reduced hunger in the world. Over the past 50 years, in order to feed the population, which has multiplied by 2.3, advances in agriculture and livestock breeding based on scientific advances (including the green revolution of the 1950s and 1960s) have multiplied the production of major cereals by 3.6 at the global level and, for example, the milk production of cows per lactation by 4.6. Thanks to technological innovations, wheat yield, which grew slowly from 1 t/ha to 1.5 t/ha between 1800 and 1900, now reaches more than 7 t/ha in France thanks to successive developments in agronomy, fertilizers, genetic improvement, weeding, fungicides, insecticides and even growth regulators.
Similarly, in cattle in particular, better disease control through prophylactic measures, genetic selection and the contribution of reproductive biotechnology have led to remarkable progress in improving the growth of meat animals or milk production (average over 9,000 kg of milk per lactation in Holsteins). Nevertheless, undernutrition in more than one human being in 10 is responsible for 9 million deaths each year. A recent FAO study even shows that food insecurity is on the rise again as a result of climate change, which is adversely affecting crop yields.
Can we then afford not to increase the productivity of cultivated agricultural land when we are faced with the challenge of feeding more than 9 billion people in 2050, which implies increasing agricultural production by 70% without hardly increasing the surface area, with less water, less fertilizer and less plant protection products. Let's not confuse productivity with productivism. If we must increase yields, we must also do so while preserving the environment. This is what Michel Griffon calls ecologically intensive agriculture.
Towards a new agricultural revolution more respectful of the environment
Producing more and better with fewer inputs and fewer nuisances, while improving producer income, these are the major challenges facing our agriculture. To achieve this, scientific progress must not be stopped. On the contrary, it is the best lever for developing our agricultural economy and also, by far, the best ally of agro-ecology. It is worrisome that many of our fellow citizens no longer understand this. New research efforts are needed to improve food security while preserving our planet. No means of progress, no technology can be ruled out, as a matter of principle, to meet these crucial challenges for the future of humanity. Giving up on these scientific advances is like giving up the game because you feel you cannot win it. It would be a sign of serious decadence for our country. This new agricultural revolution, which is more respectful of the environment, involves research efforts in all the fields concerned, from physiology to ecology and genetics. These efforts must cover all the factors involved (species of interest, their pathogens, pests and competitors) and their complex interactions, in particular to implement biocontrol methods. Tomorrow's agriculture will necessarily have to use new technologies, not only based on recent advances in molecular biology but also in agronomy, NICTs (New Information and Communication Technologies), robotics, artificial intelligence, space, etc.
Far from stopping progress in our agriculture, we must on the contrary encourage the rapid emergence of technological advances that will enable us to avoid becoming dependent on countries that invest heavily in research, such as China and the United States. This is also the best way to restore our farmers' confidence in their profession so that they can regain the spirit of conquest.
"Science and Agriculture" collective on February 5, 2019:
Bernard Accoyer: former President of the National Assembly
Christian Amatore: directeur de recherche émérite CNRS, membre de l'académie des sciences
Jean Audouze: astrophysicist
Hugues Auffray: singer-songwriter artist
Pierre Arditi: actor
Jean-Louis Bernard: agronomist, President of the French Academy of Agriculture
Michel Bettane: wine journalist and critic, member of the French Wine Academy
Jean Bizet : sénator
Damien Bonduelle: farmer and president of agriDées
Jean-Paul Bordes: Executive Director of ATCA
Gerald Bronner: sociologist, member of the Academy of Medicine and the Academy of Technology
Philippe Busquin: former European Commissioner for Research
Philippe Chalmin: economist and teacher in Paris-Dauphine
Jean-François Colomer: journalist, member of the Academy of Agriculture
Bernard Le Buanec: former Research Director of Limagrain, member of the Academy of Technologies.
Michel Candau: agricultural engineer, Honorary Director of ENSA in Toulouse
Mathilde Causse: INRA research director, member of the Academy of Agriculture
Eric Chapelle: Director of the National Cattle Federation (FNB)
Claude Cochonneau: President of the Chambers of Agriculture
Marc Delos: agricultural engineer, member of the Academy of Agriculture
Yvette Dattée: former director of GEVES and member of the Academy of Agriculture
Jean-Pierre Decor: winegrower, member of the Academy of Agriculture
Henri Delbard: Honorary President of the National Horticultural Society of France
Michel Delseny: Emeritus Research Director at the CNRS and member of the Academy of Sciences
Patrice Desmarest: Honorary Director of the Pernod-Ricard research centre, member of the Académie des technologies
Jérome Despey : winegrower and President of the FNSEA Wine Commission
Jean-Pierre Digard: Emeritus Research Director at the CNRS, member of the Academy of Agriculture
Christian Dumas: Professor Emeritus ENS Lyon
Marc Fellous: Doctor of Medicine and Professor Emeritus of Genetics at the Faculty of Medicine of Cochin
Genviève Fioraso: former Minister of Higher Education and Research
André Fougeroux: ENITA engineer, member of the Academy of Agriculture
André Gallais: professor emeritus AgroParistech, member of the Academy of Agriculture
Anne-Marie Hattenberger: Honorary Research Director, Honorary Member of the Academy of Agriculture
Daniel Gremillet: Senator.
Jeanne Grosclaude: honorary research director INRA, member of the Academy of Agriculture
Nicolas Guichard : oenologist, wine consultant
François Guillaume: former Minister of Agriculture
David Habib: Member of Parliament
Pascale Hebel: Director of the CREDOC's consumer and business division, member of the Academy of Agriculture
Bruno Jarry: President of the Académie des technologies
Gil Kressmann: economist and member of the French Academy of Agriculture
Jean-Paul Krivine: Editor-in-Chief of Sciences and pseudo sciences AFIS
François Lafitte: arboriculturist, member of the French Academy of Agriculture
Christiane Lambert: pig breeder and president of the FNSEA
Jacques Lebrima : scriptwriter
Jean-Marie Lehn: Nobel Prize in Chemistry
Constant Lecoeur : perpetual secretary of the French Academy of Agriculture
Anne-Yvonne Le Dain: agricultural engineer and former Member of Parliament
Jean-Yves Le Déaut: former President of OPECST
Loïc Lepiniec: biologist and director of Research INRA.
René Lésel: honorary research director INRA, member of the French Academy of Agriculture
Gérard Longuet: Senator, President of OPECST.
Gérard Maisse: agricultural engineer, member of the French Academy of Agriculture
Jacques Mathieu: Managing Director of Aurea Agrosciences and member of the French Academy of Agriculture
Gérard Menuel: Member of Parliament
Jean-Paul Mialot: former director of the National Veterinary School of Alfort
François Mitjaville : winegrower
Pierre Monsan: Professor Emeritus INSA and member of the Academy of Agriculture
Henri Nallet: former Minister of Agriculture, member of the Academy of Agriculture
Dominique Parent-Massin: Honorary University Professor of Food Toxicology, member of the Academy of Agriculture.
Gérard Pascal: honorary scientific director of INRA, member of the Academy of Technology
Georges Pelletier: Honorary Research Director INRA, member of the Académie des technologies
Jean-Claude Pernollet: honorary research director INRA, member of the Academy of Agriculture
Daniel Peyraube: corn farmer and president of the General Association of Corn Producers (AGPM)
Jean-Marie Pierre-Guy: consultant and member of the French Academy of Agriculture
Hervé Pillaud: breeder, member of the Conseil national du numérique (National Digital Council)
Lissa Pillu: producer
Philippe Pinta: farmer and president of the General Association of Wheat Producers (AGPB)
Jean-Robert Pitte: Permanent Secretary of the Academy of Moral and Political Sciences
Alain Pompidou: Professor Emeritus at the Faculty of Medicine in Cochin
Cathrerine Peocaccia :senator
Jean-Pierre Raffarin, former Prime Minister.
Catherine Regnault-Roger: Professor Emeritus of Universities, member of the Academy of Agriculture
Nicole Roskam Brunot: winegrower, member of the French Academy of Agriculture
Guillaume Roué : breeder and president of INAPORC
Emmanuel Rossier: former Deputy Director General of the National Studs
Franck Sander: President of the General Confederation of Beet Growers (CGB)
Jean-Marie Seronie: economist and member of the Academy of Agriculture
Bruno Sido: Senator, former President of OPECST
Philippe Stoop: PhD in economics, R&D director of ITK, member of the Academy of Agriculture
Gérard Tendron: former perpetual secretary of the Academy of Agriculture
Michel Thibier: former Director of Teaching and Research, member of the Academy of Agriculture
Bruno Tisseyre : teacher at Montpellier SupAgro
Louis Touraine: Member of Parliament
Guy Vallancien: surgeon, member of the Academy of Medicine
Philippe Vasseur: former Minister of Agriculture
Guy Waksman: former IT Director of ATCA, member of the French Academy of Agriculture