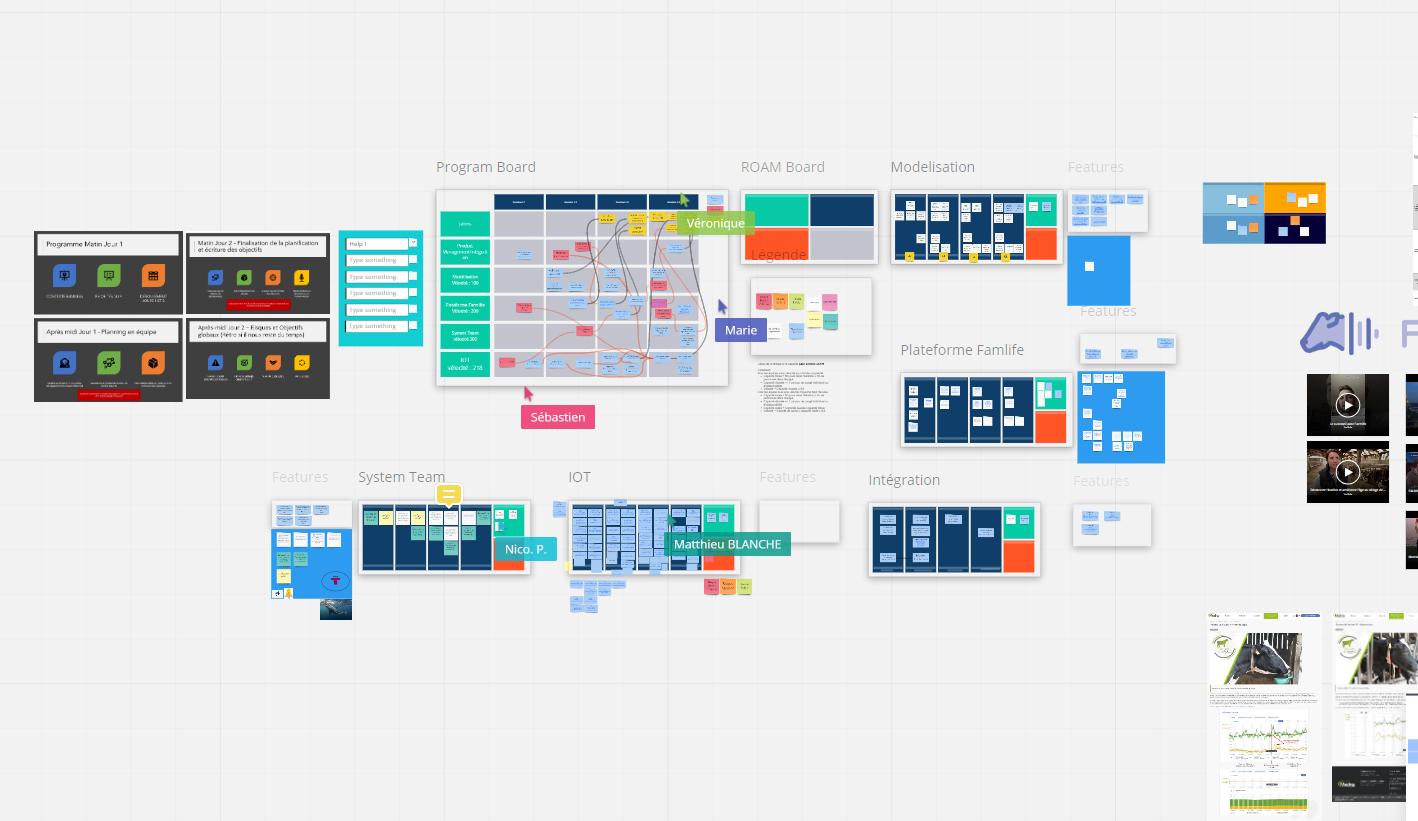 Since the creation of itk, the employees have set up an organization called Agile with several teams, which are essentially autonomous. Strong of the proven efficiency of agility in the conduct of its projects, itk has extended its use. Projects have become increasingly numerous, diversified and now involve the work of a large number of employees.
A fast-growing company, itk has numerous sites and teams, which now bring together 120 agricultural researchers and computer engineers, who develop decision support tools and models for agricultural production.
In the face of this growth, problems of project synchronization have emerged with the transition to scale. One of the challenges was managing an increasing volume of continuous work, which limited team productivity.
Under the impetus of Imad Wakidi, Itk's agile coach – now RTE Engineer – a reflection was conducted by the employees in favor of the adoption of SAFe practices.
SAFe ® (Scaled Agile Framework) is a methodology for coordinating and aligning project management practices across the enterprise. Its objective and principle is to include the entire company in an Agile mode and not just the IT Pole. It includes practices such as product portfolio management, enterprise-wide value chain management, and also provides budgeting methods, all of this with overall consistency. The teams obviously continue to evolve their practices, continuously.
Designed by American Dean Leffingwell, SAFe enables a common and fluid language to be established within a single company between the different teams involved in the development of a product. This agile method aligns with the business strategy, providing agility and flexibility in project management.
At itk, discussions between Management, Product Owners and Product Managers made it possible to analyse the advantages of SAFe's practices and to give the impetus to the launch of its deployment for Farmlife products dedicated to livestock, involving 5 teams.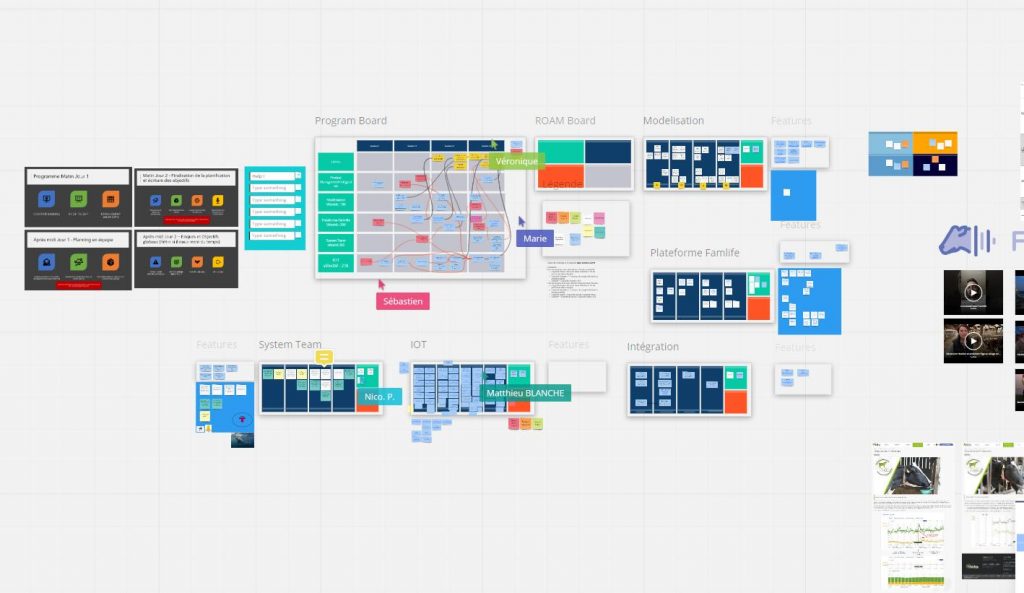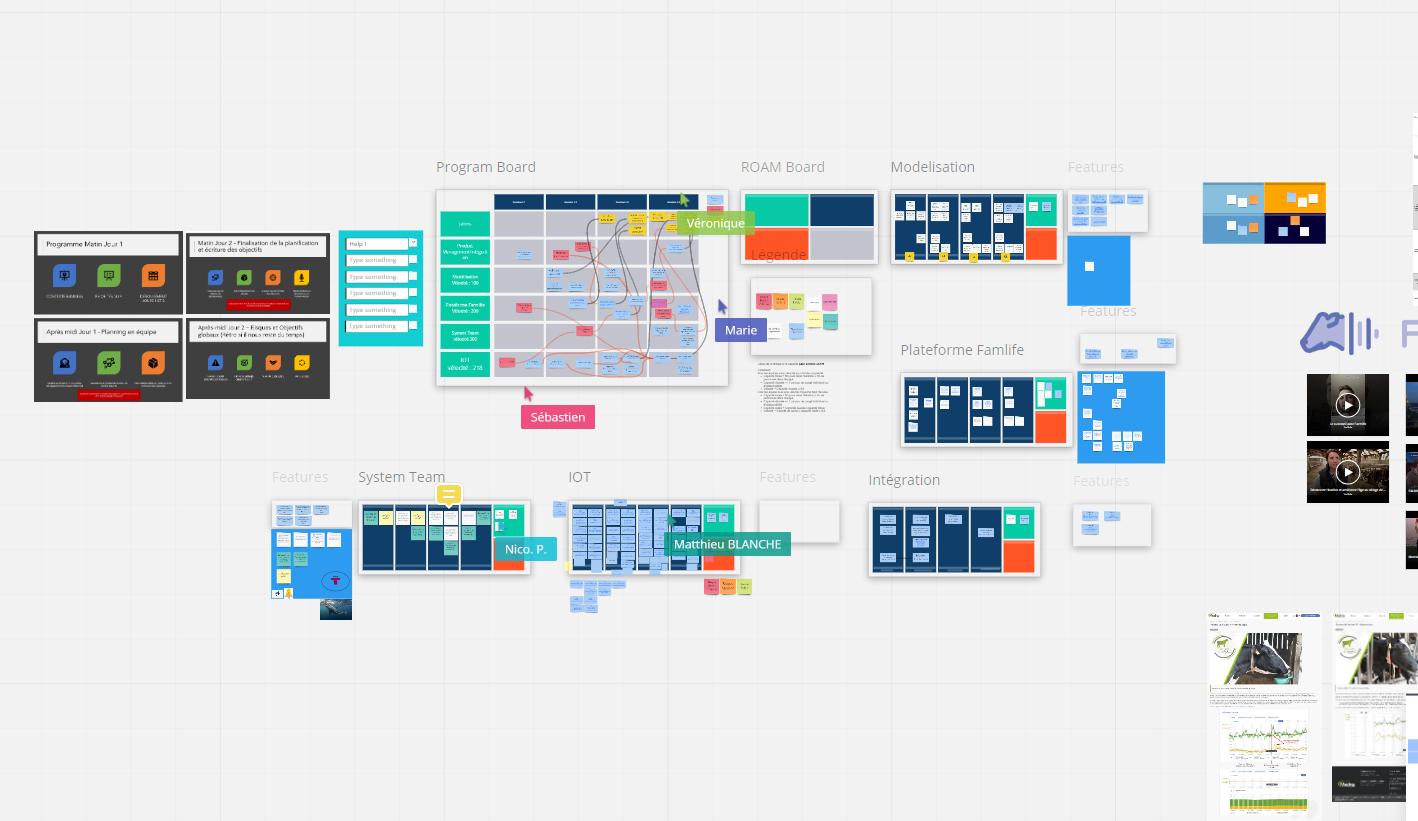 In order to transform the test into success, the teams have defined objectives for the implementation of this new organization:
Improve synchronization between teams and make interdependencies between tasks visible.
Improve strategic alignment by making visible the link between daily tasks and strategic axes. This brings all concerned together around the same objectives and simplifies daily decision-making.
Decrease the amount of work in progress: having a lot of tasks run in parallel with limited resources delays deliveries. The goal is to better sequence work over time.
Bring pace: SAFe brings 3-month planning, punctuated by planning, synchronization, demo and retrospective rituals.
The relevance of the 4 questions was assessed by the teams on a scale of 1 to 10 (10 being the most satisfactory):
Questions
Before the implementation of SAFe
After the first test
How much would you estimate the synchronization rate between the different teams today?
95% < 5

Et 65% < 3

12% < 5

Et 76% > 7

What is your knowledge of vision?
65% < 5
6% < 5

Et 81% > 7

How much would you estimate the parallelisation rate (dispersion) at your team level?
80% > 7
24% > 7

Et 50% > 5

In your opinion, how closely do you relate your daily work to a clearly defined strategy at the product level?
30% > 7
82% > 7
The first experience of the "Farmlife" livestock teams was a great success. it has been deployed for "perennial crops" (vine, arboriculture, etc.). Today, SAFe is a methodology adopted by most of the itk organization.
Keep in mind that SAFe is a toolbox. Small adaptations were made to correlate the methodology framework with the specific needs of itk. SAFe is fully part of the company's DNA and its adaptation has been easy as itk's Agile practices have been a fertile ground to quickly reap the benefits.